TRADEMARK MASTER CLASS
FULL TRADEMARK EDITION
For Trademarks in the Notice of Allowance stage, see Lecture 8.
For Trademarks in Office Action stage, see Lecture 9.
For New Trademark Applications, see Lectures 5 and 6.
For Do-It-Yourself Trademark Conflict Search, See Lectures 2, 3 and 4.
If you're a brand owner, don't miss this masterclass to get the insight you need to make more informed decisions about:
New trademark selection and adoption in your company
How to Trademark conflict check for likelihood of confusion and descriptiveness, and
How to file a new trademark application in the USPTO directly "pro se" (without a lawyer) and avoid the most common mistakes.
Post-filing due diligence and next steps after a Notice of Allowance is received (Lecture 8)
Office Actions and refusals explained (Lecture 9)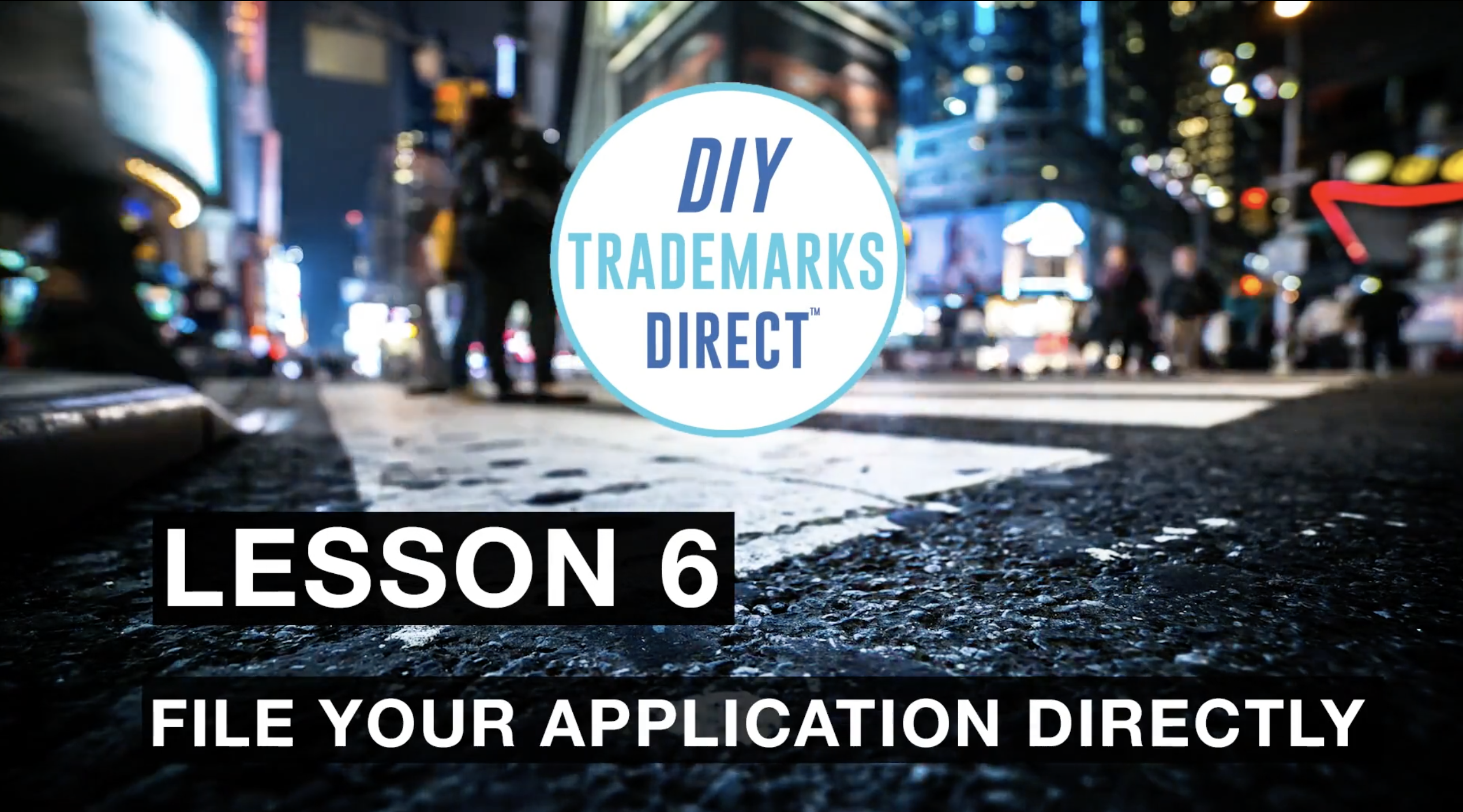 In a subject filled with complexity, this masterclass provides easy to follow information, tips, and best practices for brand owners who want to file their trademark applications directly in the USPTO "pro se" (without a lawyer), or want to better understand trademark protection strategy before hiring a lawyer or filing service.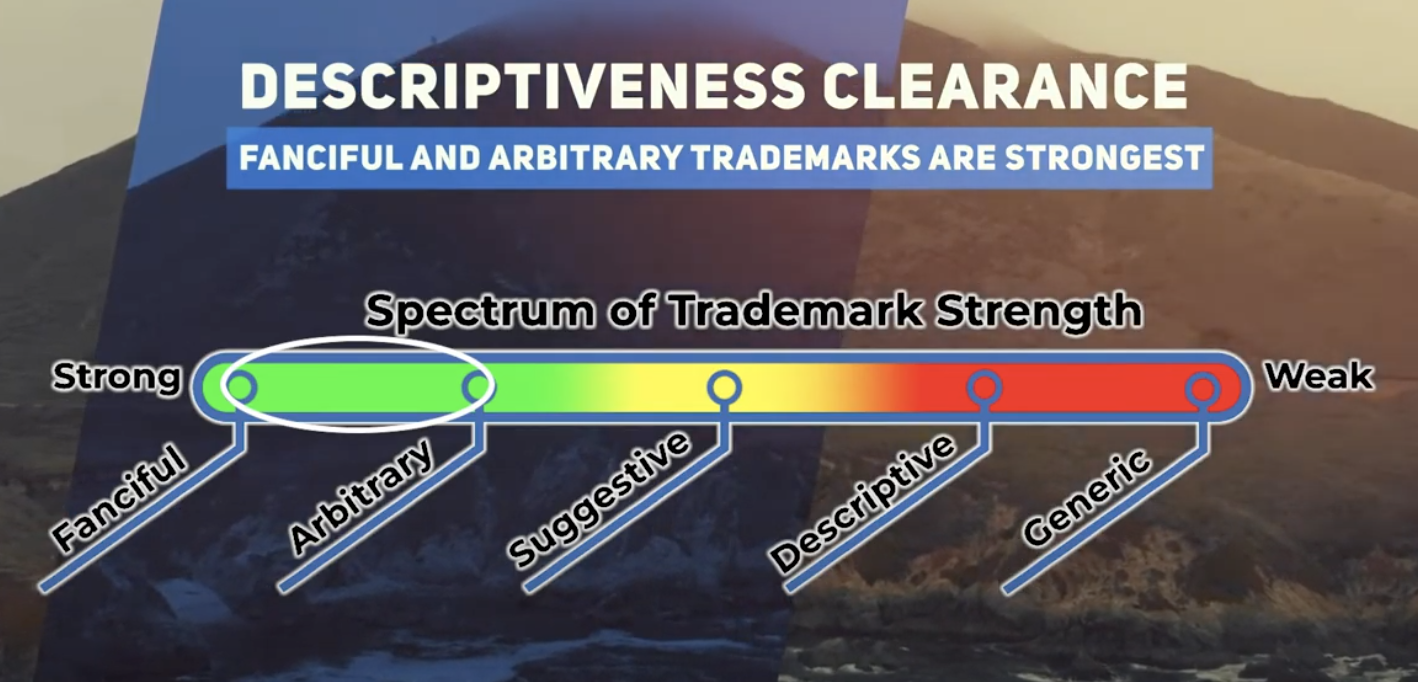 This Masterclass Exclusively Covers:

Before Application Filing: TRADEMARK DUE DILIGENCE
Lecture 1: What is a Trademark? How to Sort Trademarks from Copyrights, Patents and Other Intellectual Property in Your Company. (10 minutes)
Lecture 2: Trademark Conflict Check: Descriptiveness. What this means, how to avoid it, and examples. (10 minutes)
Lecture 3: Trademark Conflict Check: Likelihood of Confusion. (Also called "trademark infringement"). How to do your own basic and targeted searches and spot obvious conflicts, hire a lawyer, or rebrand. (20 minutes)
Lecture 4: Trademark Conflict Check: Miscellaneous Issues. Other common mistakes to avoid in selecting a name. (10 Minutes)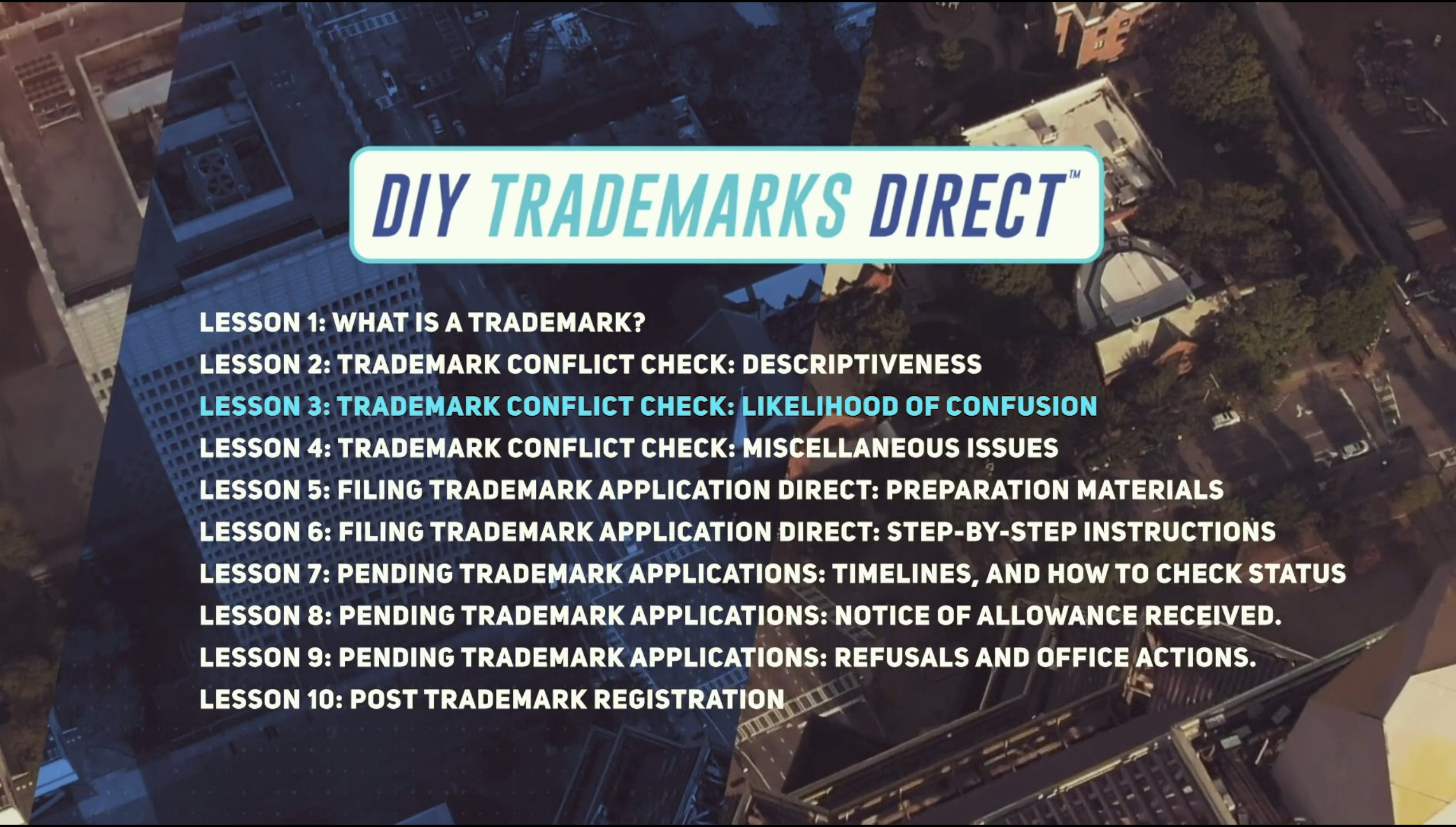 Trademark Application Filing: STEP-BY-STEP GUIDE AND DEMO
Lecture 5: Filing Trademark Application Direct: Preparation Materials. We discuss what information is needed to file a trademark application directly on USPTO website "pro se" (without an attorney). (5 Minutes)
Lecture 6: Filing Trademark Application Direct: Step-by-Step, Screen-by-Screen Instructions. Screen-by-Screen demo full of pro-tips and examples on how to file a trademark application directly on the USPTO website and pay only the government filing fee. (20 minutes)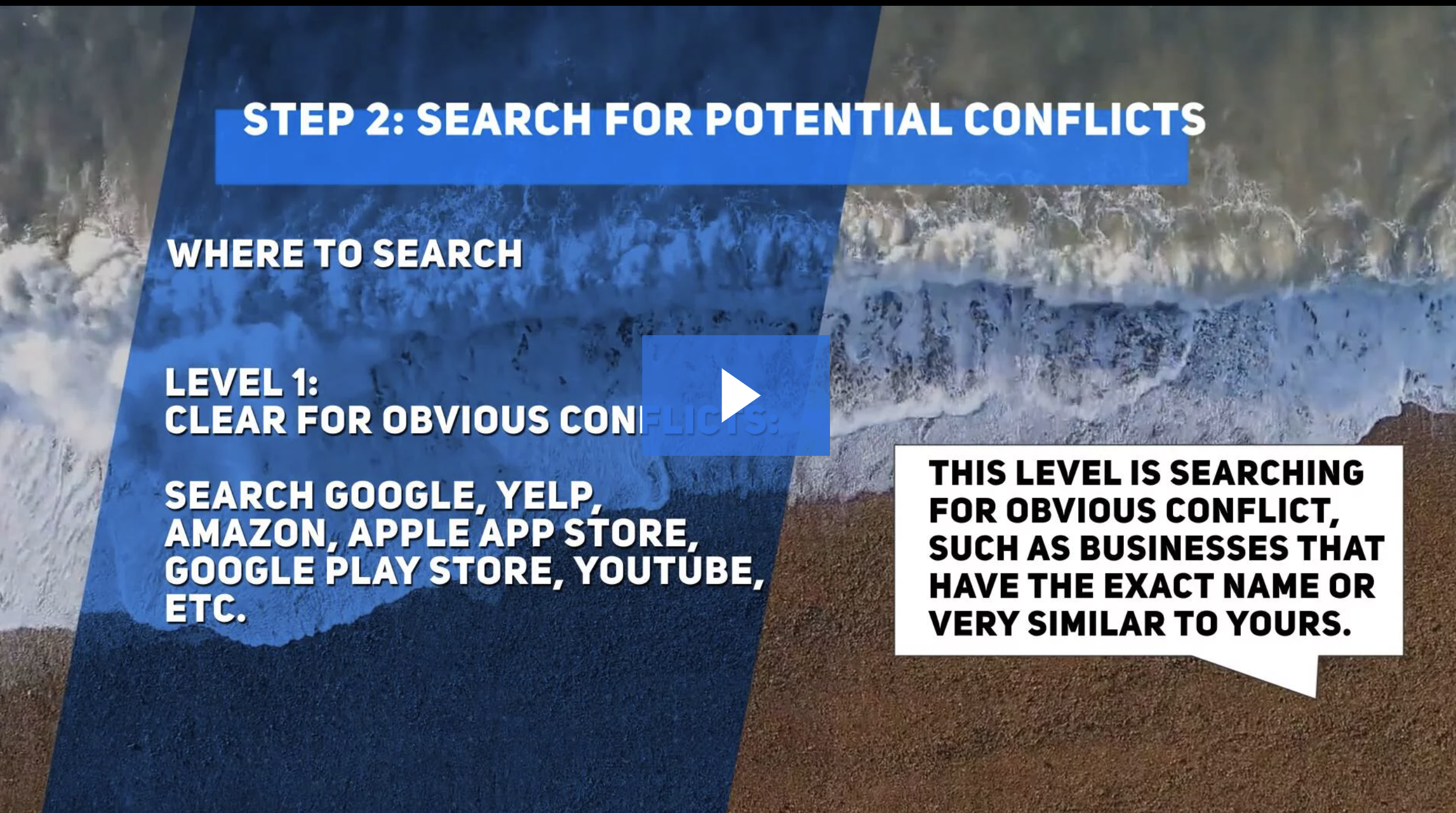 After Trademark Application Filing: TIMELINES AND NEXT STEPS
Lecture 7: Pending Trademark Applications: Timelines, and How to Check Status. How to protect your trademark while your application is pending in the USPTO, how to avoid scams, plus next steps and deadlines in application registation process. (5 minutes).
Lecture 8: Notice of Allowance Guide: Pending Trademark Applications: Notice of Allowance Received. What's Next?
Lecture 9: Office Actions Guide: Common Reasons, explanations, and best practices for overcoming a Trademark Office Actions in the USPTO and how to overcome them.
The masterclass may save you hundreds of dollars in legal costs now, and serve as a foundation of useful information on trademark protection as you continue innovate and create brands in the United States.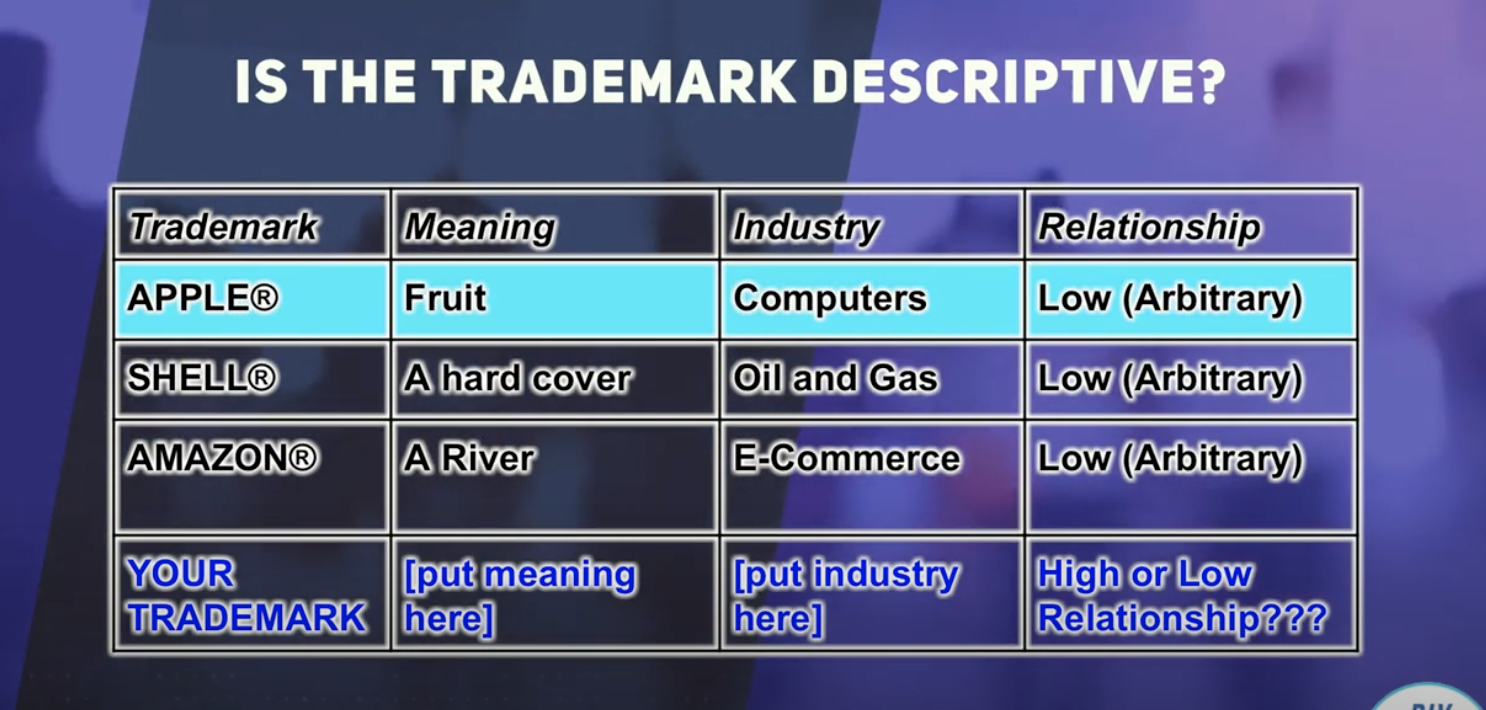 Disclaimer: The information in this masterclass is so precise, we must emphasize that YOU MAY NOT RELY ON THIS INFORMATION AS OFFICIAL LEGAL ADVICE, AND SHOULD CONSULT WITH AN ATTORNEY FOR YOUR SPECIFIC TRADEMARK. DIY TRADEMARKS DIRECT IS NOT A LAW FIRM OR A FILING SERVICE.
A Few Trademark Pro-Tips Before We Get Started:
Before filing a new trademark application, it's useful to understand which class of goods or services is appropriate for your business. This is entirely based on the business model that will be promoted under the trademark. A keyword search tool on the USPTO website is helpful for to help "classify" your goods and services. See here: https://idm-tmng.uspto.gov/id-master-list-public.h...
Trademark rights in the United States never expire, as long as the trademark remains in use in the marketplace